Southern Ardèche : the perfect spot for plane lovers
Wherever you are coming from, once you have flown over the beautiful region of Artèche, La Barnerie Estate offers you a pleasant stop in the mediterranean climate. You can come with several private planes, we will organize your transfer from the following airfields :
Ruoms Airfield:
We are located 4kms south of Ruoms in SAINT ALBAN Auriolles.
Warning : this airfield is reserved for pilotes authorized by instructors and having their flight log.
No restriction for microlights.
Length of the grass runway: 630 meters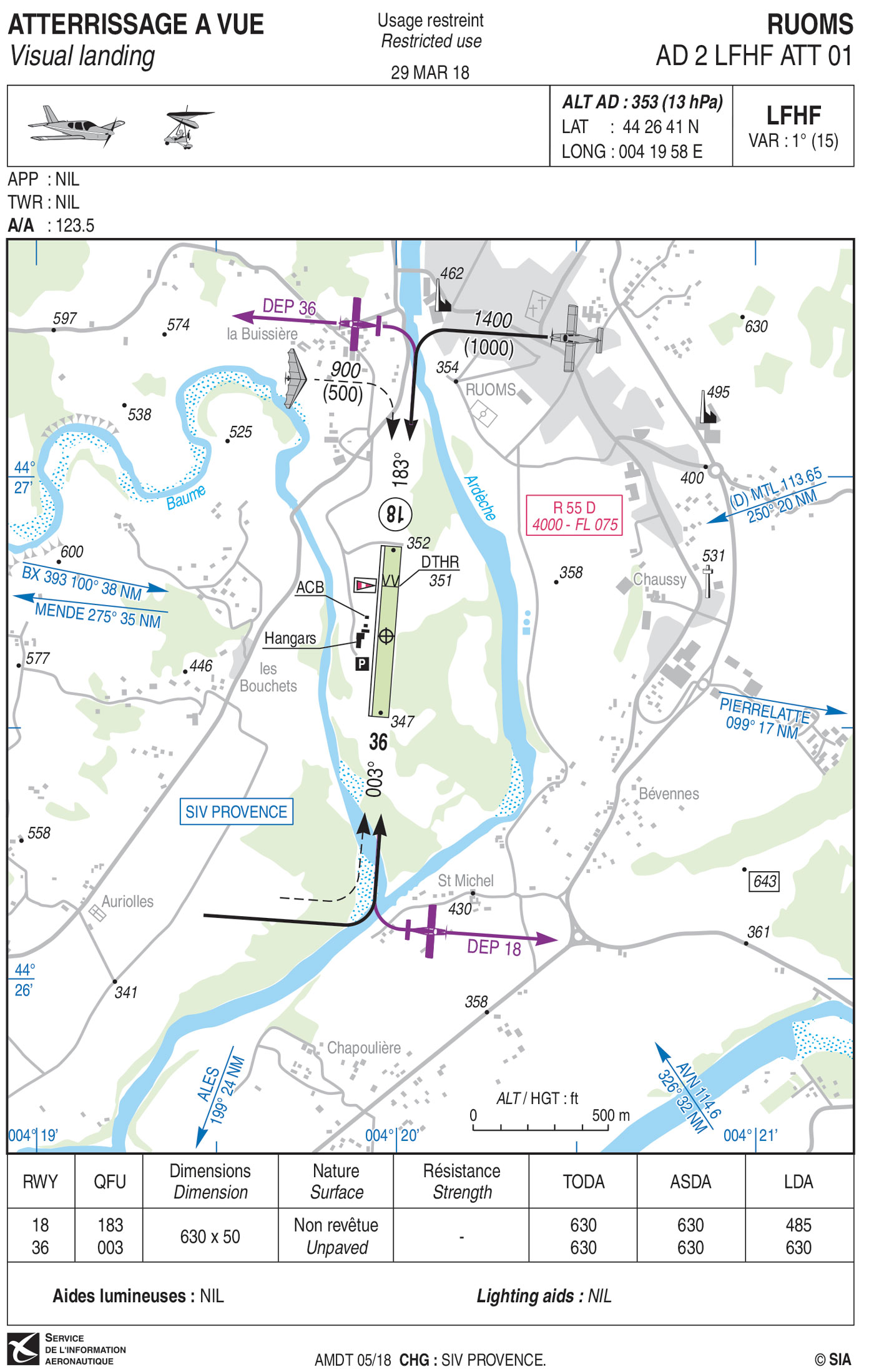 Aubenas Airfield
We are located 19kms south of Aubenas' airfield, in SAINT Alban Auriolles.
Length of the hard-surface runway: 1425 meters.
Refuelling 100 LL
Payment by credit card