Biking : Ardèche's region is very popular for bikers !
La Barnerie estate is located 3 kms from the railway station of GROSPIERRES.  This village is the starting point of the "Via Ardèche" connecting GROSPIERRES  to VOGÜÉ. Built on an old train track, this path is reserved for non-motorized activities. It passes by RUOMS village located 7 kms from the estate. From RUOMS, you can also take a small but steep path that leads to VALLON Pont d'Arc (10 kms).
The "Via Ardèche" will be extended in 2020.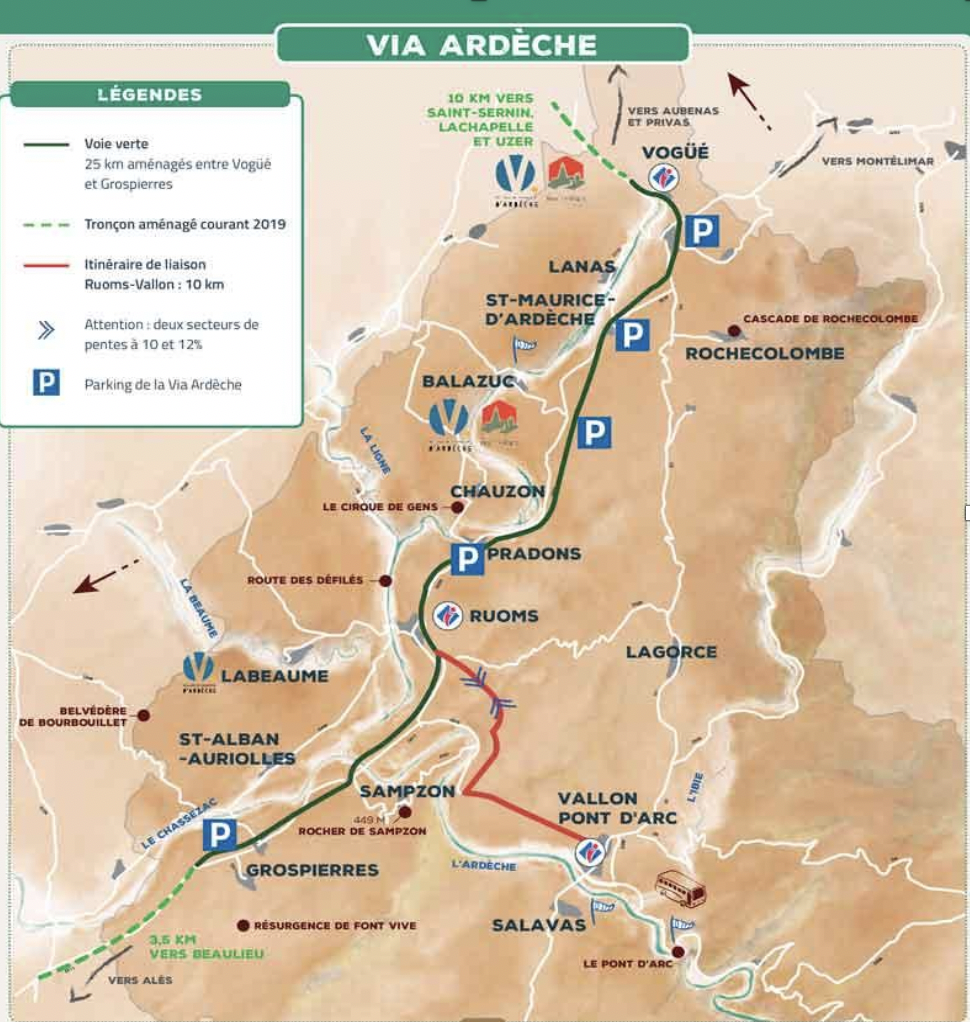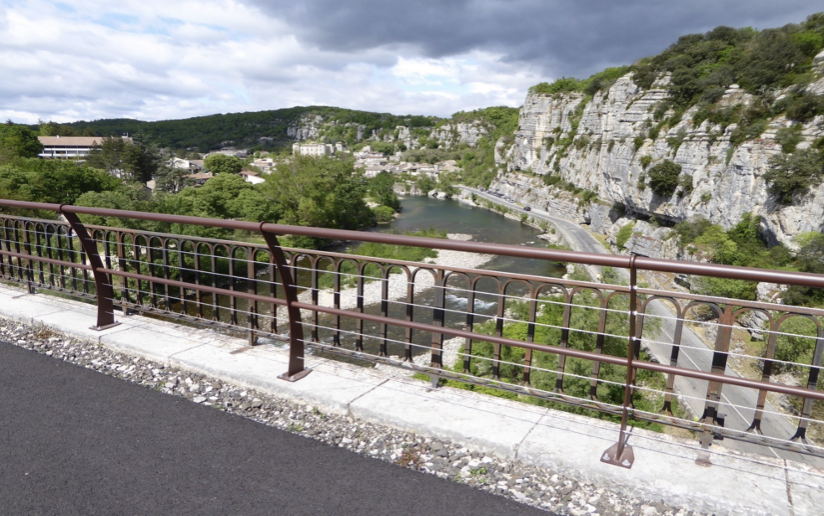 From your accommodation, you can also bike until the beautiful village of LABEAUME ( approx. 6kms ) by passing by the beautiful path of the estate, bordered by a wall made of stones. Then, you can take a small and quiet route surrounded with vineyards. The last kilometers of your trip to the village are reserved for pedestrians and cyclists.
LABEAUME is one of the most beautiful villages of Ardèche. Once there, you can take a swim in the river, have a drink, or eat diner outside in the shade of nice plane trees.
Many other cycle paths are to be discovered and can be adapted to your own pace. You will love to bike at the heart of the beautiful and wild landscapes of the region. Don't hesitate to visit some wine cellars on your way !